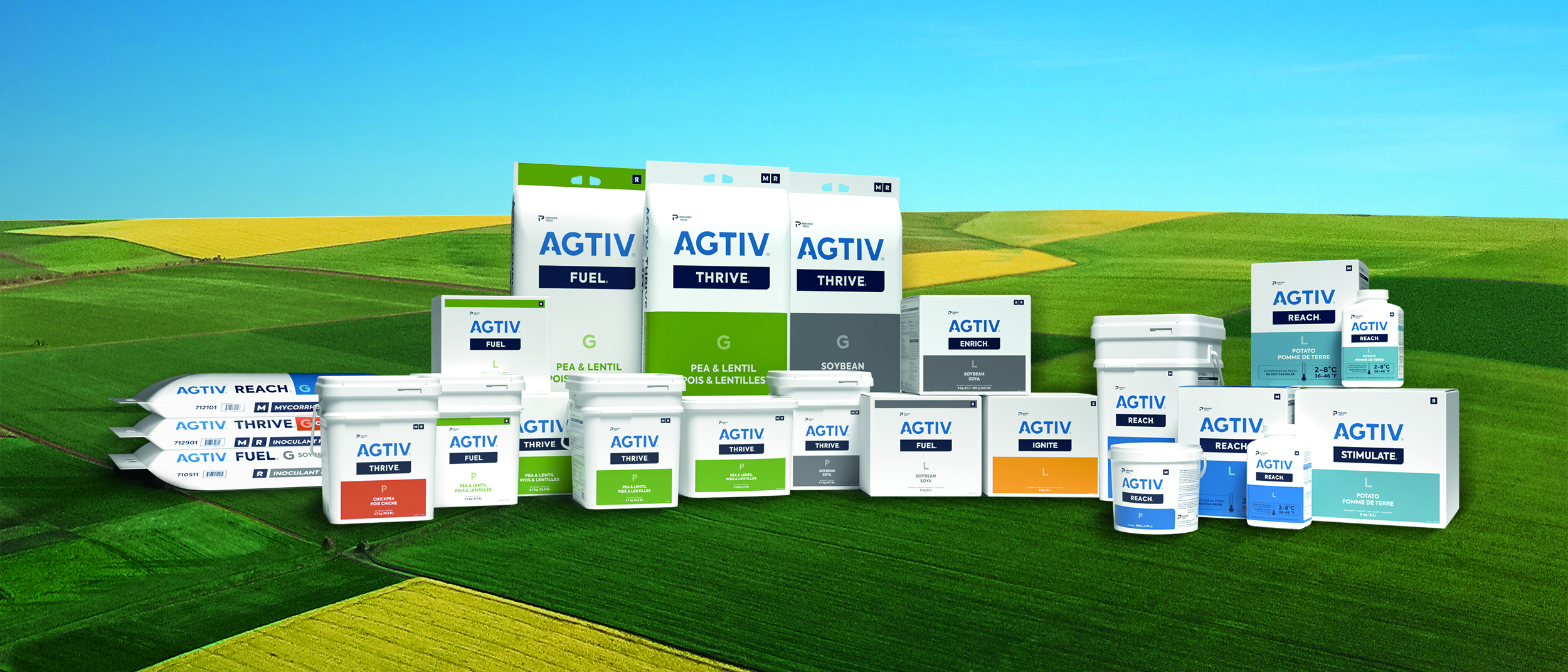 RIVIÈRE-DU-LOUP, QC, July 7, 2022 – Premier Tech is announcing the reinforcement of its AGTIV® brand identity based on nature, science, and performance. Premier Tech's position as a world leader in the industrial production of mycorrhizal inoculants has inspired its Growers and Consumers group to go further in its search for nature-based technologies with the introduction of Bacillus, rhizobium, and Serendipita to the agricultural market. "Furthermore, we have combined these powerful technologies to improve the quality and yields of crops for our clients' benefits." says Marc Beland, senior director, agriculture business sector, of Premier Tech Growers and Consumers for North America. "Today, I'm proud to introduce the new product names that reflect the actions of our inoculants on plants."
AGTIV® REACH™: Single action mycorrhizae products REACH into the soil and help uptake more nutrients and water.
AGTIV® THRIVE™: Dual action mycorrhizae and rhizobium products fix nitrogen and improve the uptake of nutrients to make plants THRIVE.
AGTIV® IGNITE™: Single action Serendipita products IGNITE plant growth and chlorophyll content for better yields.
AGTIV® FUEL™: Single action rhizobium products FUEL legumes by fixing nitrogen for better growth.
AGTIV® STIMULATE™: Single action Bacillus products STIMULATE the plant to grow more efficiently with a healthy root zone.
AGTIV® ENRICH™: Dual action rhizobium and Bacillus collaborate to ENRICH the plant's nitrogen fixation with a healthy root system.
Providing reliable, ready-to-use inoculants for crop production and making our customers benefit from these technologies is our goal.