CANOLA SEED TREATMENT WITH Serendipita indica 

Premier Tech continues to show strong commitment to support the development of agriculture through innovation with biological active ingredients. In 2018, Premier Tech and a third-party collaborator tested a seed inoculant with Serendipita indica for canola.
Below is the trial summary.
PLOT TRIAL: SEED INOCULATION WITH Serendipita indica 
INCREASES CANOLA YIELD IN FIELD CONDITIONS
Marc Beland, M. Sc. Biol.
Premier Tech Agriculture


Introduction
Serendipita indica (formerly Piriformospora indica) is a beneficial fungus that forms an association with the roots of numerous plants including the Brassicaceae family, such as canola. Published research has shown that it can induce plant gene expression, promote phytohormone production and increase chlorophyll content for better plant establishment, growth and yield.
Methodology
On June 5th, 2018, canola seeds cv. L140P previously treated with Helix® and Vibrance® pesticides were coated with a Premier Tech Serendipita indica liquid inoculant with 2 different application rates per seed and sown in a field1 at the New Era Research Center, in Swan River, Manitoba. The randomized complete block experimental design included 8 repetitions and 3 treatments. Plot dimensions were 150 ft2 and the seeding rate was 5 lb/ac. Harvesting was done on October 4th and yield data (seed weight) was obtained after drying to a humidity of 9%.
Results
Figure 1 shows yield for each treatment. We observed that inoculation with Serendipita indica significantly increased yield in both treatments when compared to control. There is no significant difference between the two inoculation rates. After the trial, treated seeds were kept for on seed survival experiments. Treated seeds were grown in the greenhouse and root observations demonstrated that fungal colonization was present, showing the survival of the inoculant on treated seeds for at least 3 months (Figures 2 and 3). On seed inoculant survival trials are ongoing.
Figure 1: Canola yield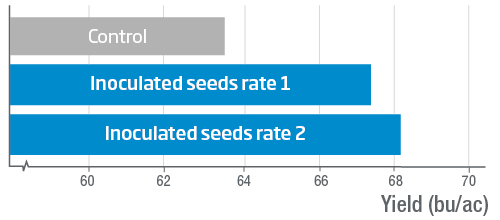 p (Control vs inoculated)2 = 0.041 


Figures 2 and 3: Serendipita indica spores inside a canola root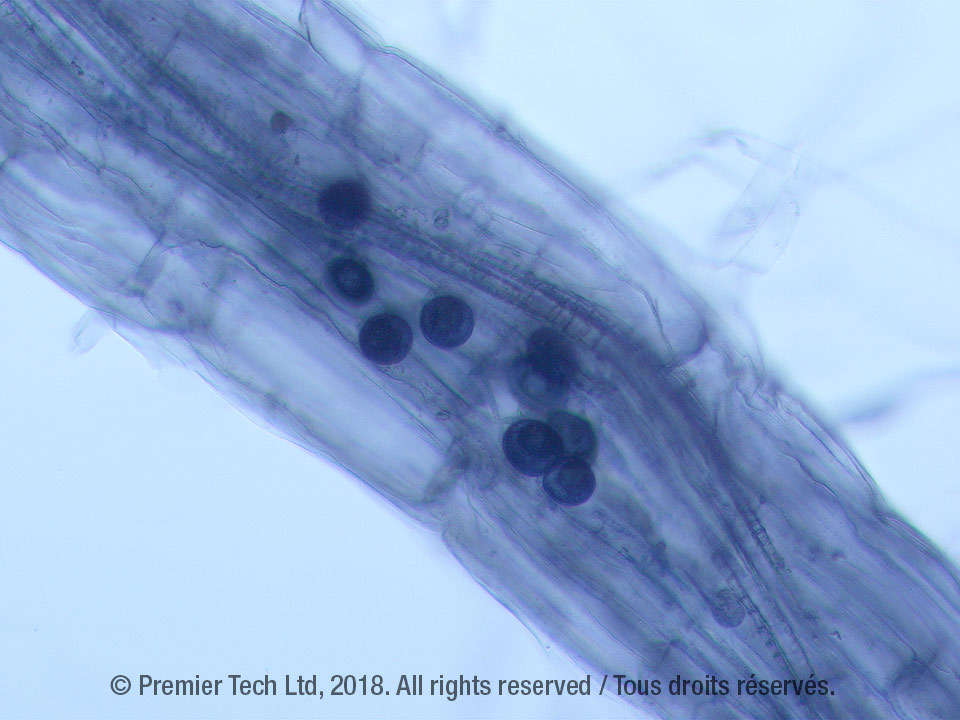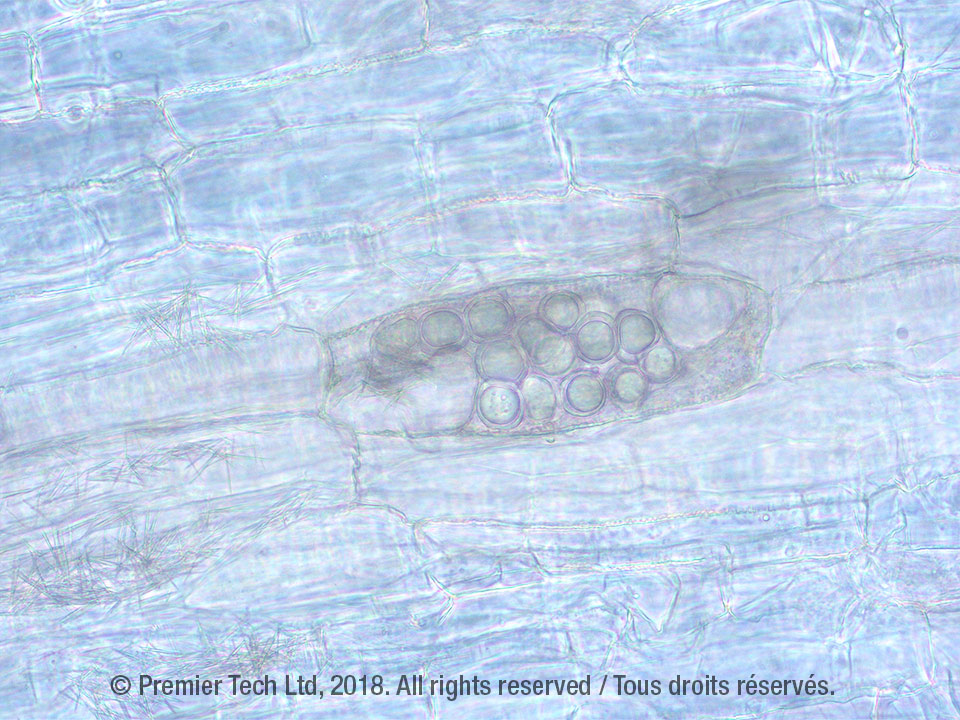 Conclusion
Our results showed that inoculation of canola seeds with a Serendipita indica inoculant increased total yield by 6% and may represent an innovative tool to improve farm profitability. Expansion of field trials in different sites is underway for the 2019 season.
1 Field trial done under CFIA research permit No. 47968RN
2 Anova/contrast analysis

HELIX® and VIBRANCE® are trademarks of a Syngenta Group Company.