Premier Tech is proud to be a part of Ag in Motion 2018
Follow this blog during Ag in Motion and experience how AGTIV® brings value to customers!
Looking forward to meeting you to discuss in Taurus' booth #340.
How can you improve crop performance on canola stubble?
By adding AGTIV® inoculants containing mycorrhizae at seeding following a canola crop are an easy tool to add life to the soil. Your following crop will be AGTIVated by increasing soil health, creating a bigger root system to uptake even more nutrients and water.
To learn more, read the complete article.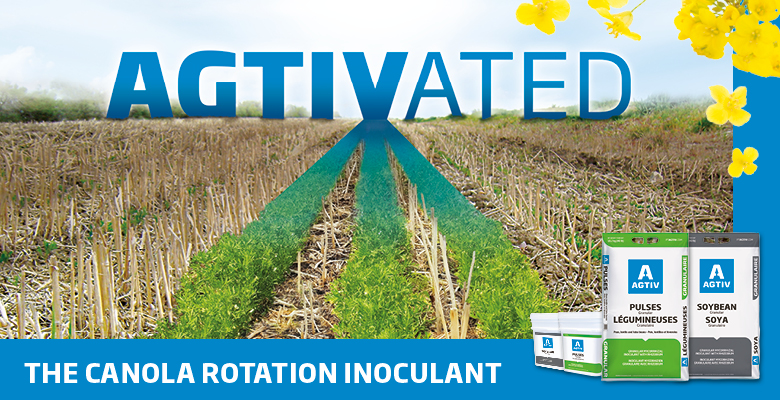 Learn how the tripartite symbiosis works
The tripartite symbiosis is the biological interaction between mycorrhizae, rhizobium and the plant. See in the image below how it works.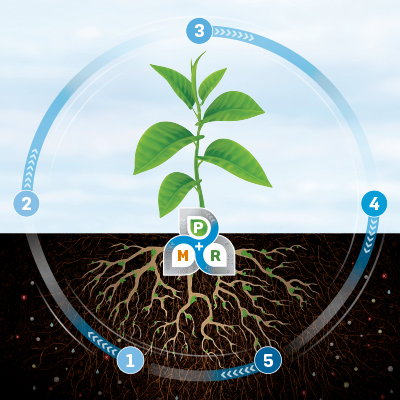 1 - Mycorrhizae take up P & water from soil to transfer to plant
2 - Plant can give more P to rhizobium to fix more N
3 - Plant will photosynthesize 51% more and grow faster
4 - Plant gives carbon to its rhizobium & mycorrhizae partners
5 - Mycorrhizae will propagate and spread rhizobium to other roots
By enhancing root system growth and creating a network of filaments, mycorrhizae help plants to uptake more nutrients, such as phosphorus, and increase the nodulation process for the rhizobium.
Read the related blog to learn more.
See how you can increase your crop productivity
Yearly, various field demonstrations of our technologies are performed, both by our team and by the farmers themselves. Consult the 2017 Efficacy Report to discover the proven results showing the effectiveness of the active ingredients contained in AGTIV® products.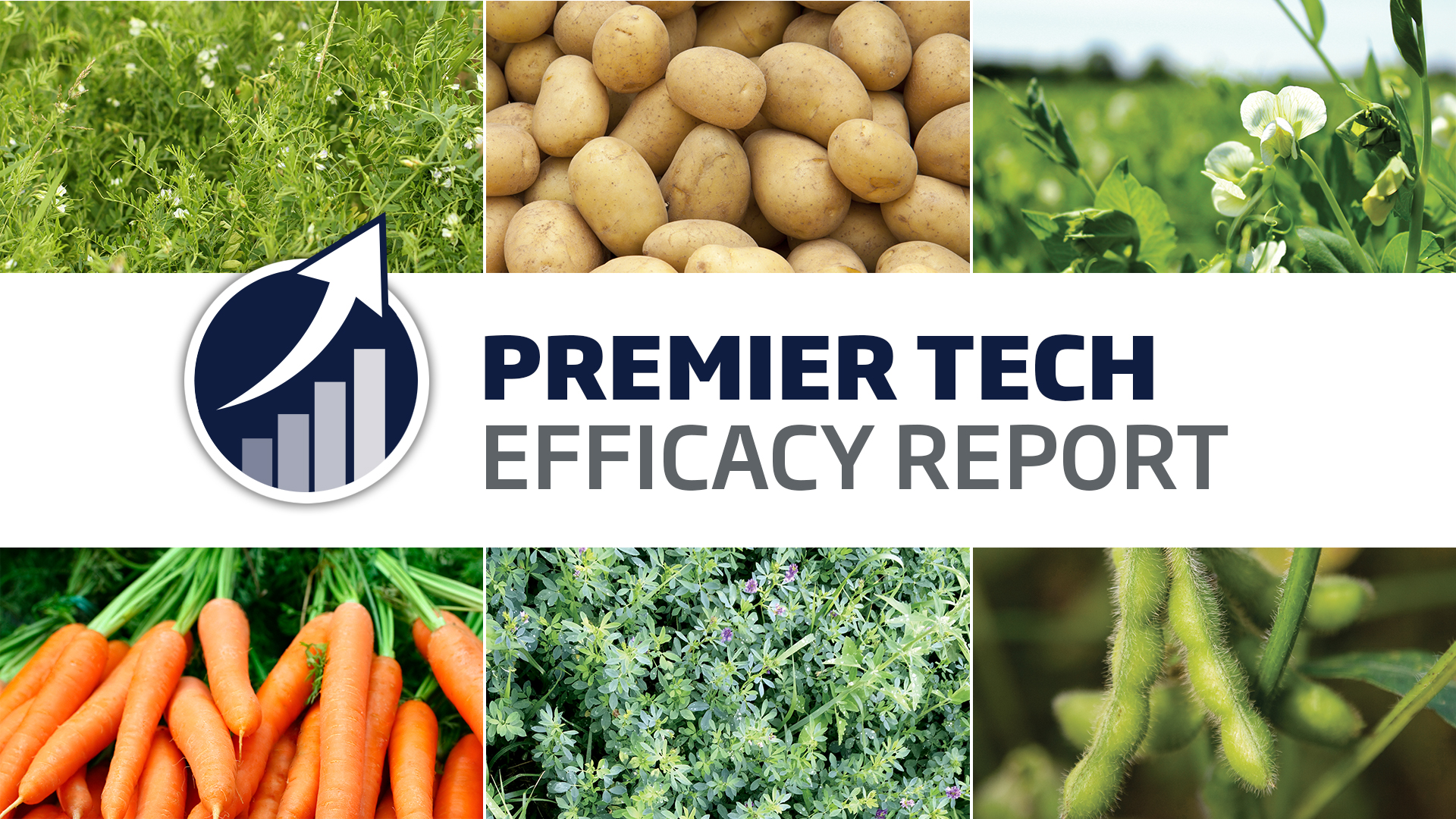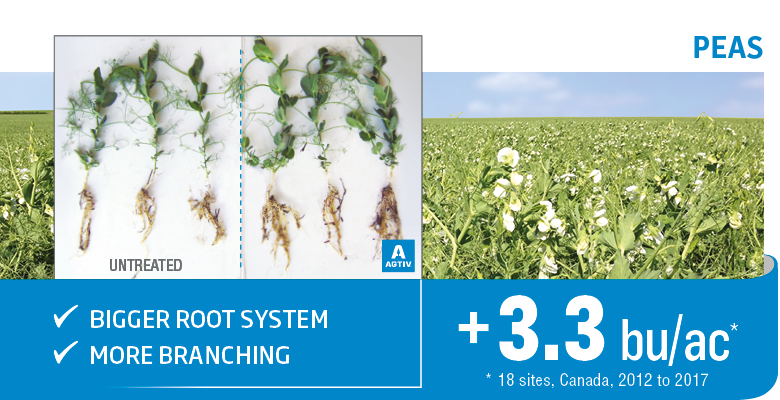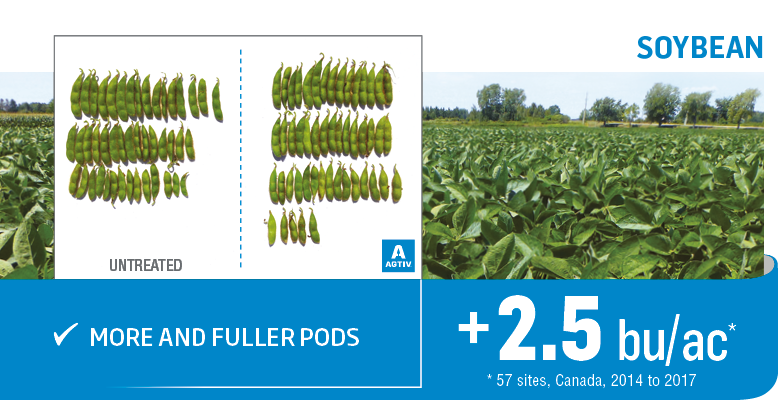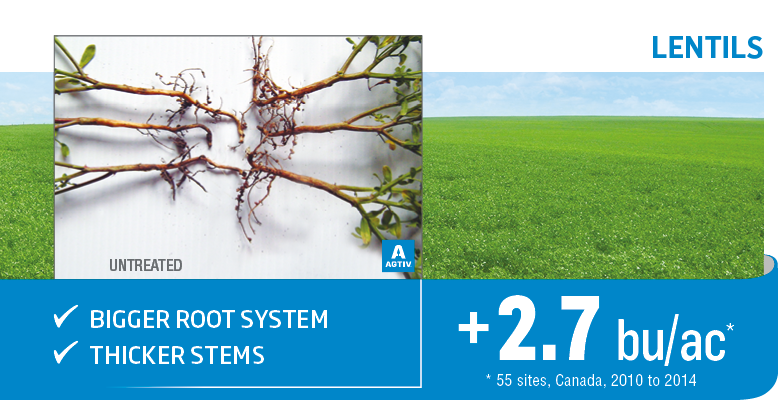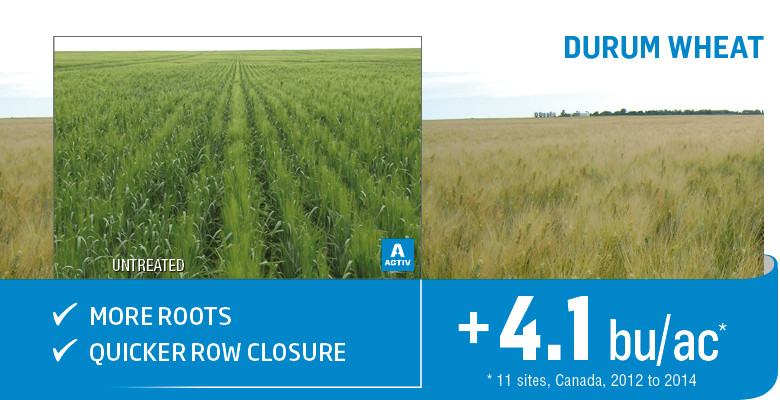 AIM18 in pictures
See below pictures of Ag in Motion 2018. Stay posted for more pictures.